Spinach carrots and chickpeas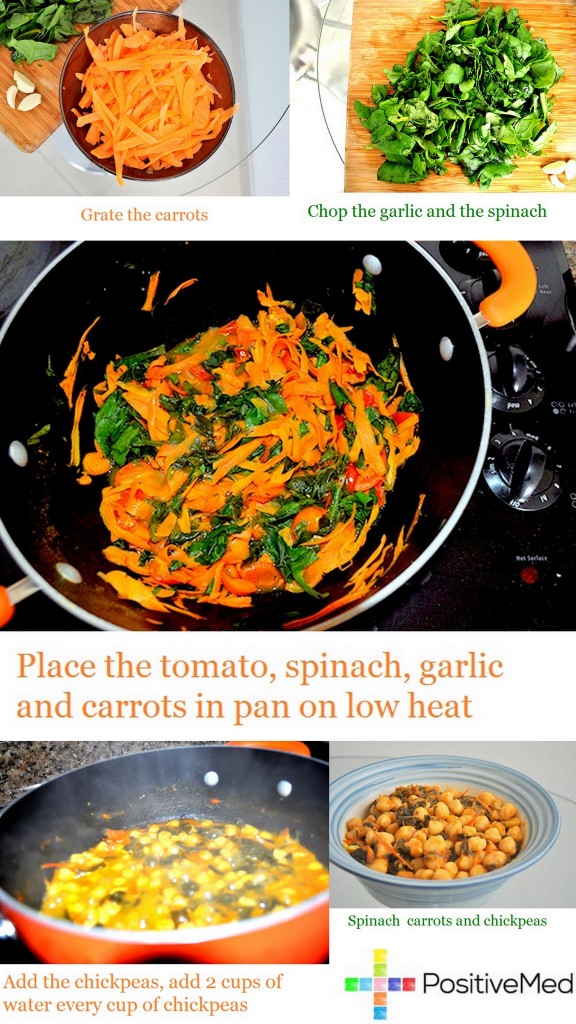 All you need:
300 grams spinach (about 10 ounces frozen or 5 cups fresh)
3 carrots
1/2 cup of cherry tomatoes
1 bag chickpeas
3 cloves garlic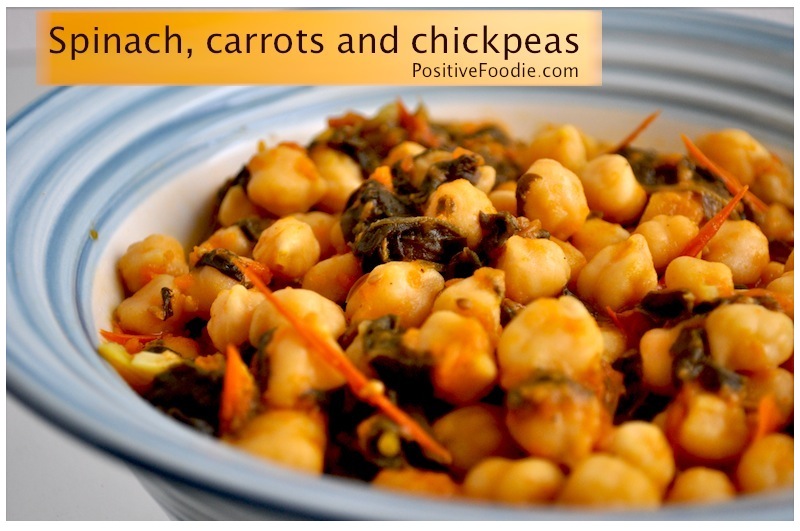 Soak the chickpeas in water for 30 minutes. Chop the spinach and the tomatoes. Grate carrots.
Place the tomato, spinach, garlic, and carrots in pan on low heat for 30 minutes.
Add the chickpeas, and add 2 cups of water per every cup of chickpeas. After the water evaporates your meal is done! Enjoy!